Individual and small private group photography tours, designed and planned especially for you.
Dingle Darkroom photography tours explore the rich and varied landscape of County Kerry and Ireland.  Improve your photography using any camera, device or phone while visiting a variety of stunning and carefully chosen locations, largely away from the hustle and bustle of the busy tourist routes.  Visit parts of Kerry and Ireland you'd never generally get to see, as we follow the back roads, narrow lanes and trails, discovering landscapes that will both captivate and enchant you.
We can now collect and begin your tour anywhere you wish in Kerry, whether you wish to tour the Dingle Peninsula, Killarney or The Iveragh and Beara Peninsulas or even a mixture of all of them over a couple of days duration.  Please feel welcome to contact us with your requirements.
Dingle Photography Tours
Acclaimed for its natural beauty by National Geographic and a location for a number of films, more recently Star Wars,  the Dingle Peninsula is a photographers' and travellers' paradise.
Photography Tours around Kerry
Explore the Lakes of Killarney, The Iveragh and Beara Peninsulas and even North Kerry, through the eyes of a an outdoor landscape photographer.
I'm Interested in Photography Tours around Kerry!


Friday, November 2nd, 2018 at 7:33am
Dingle awoke to this fabulous red sky at dawn over Killarney and The MacGillycuddy's Reeks this morning. On that note it's time to tie everything down in the garden as it's looking to become wet and windy today!
@DinglePeninsula @gokerry2018 @wildatlanticway @KerryYourNatEsc https://t.co/ykWs0em05G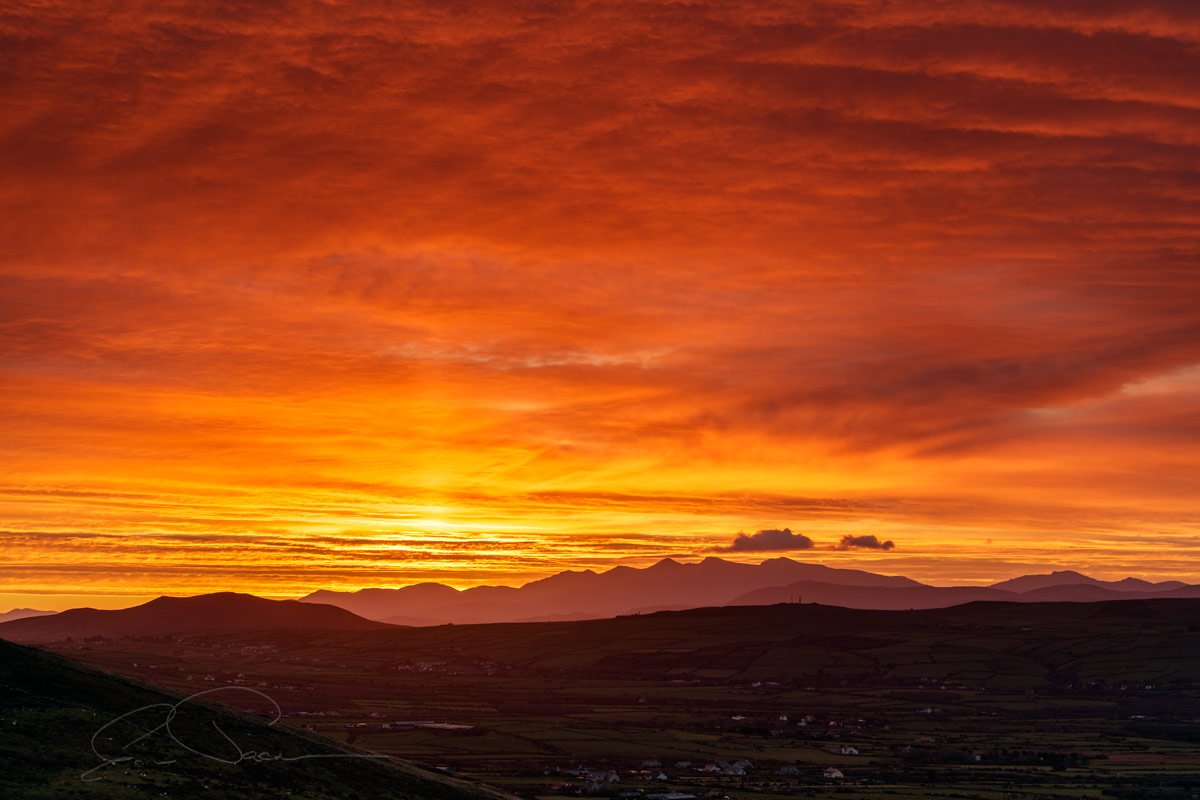 Bookings:
083 830 1788
+353 83 830 1788
info@dingledarkroom.com
Bookings:
083 830 1788
+353 83 830 1788
info@dingledarkroom.com
Please contact us if you have any questions!


Friday, November 2nd, 2018 at 7:33am
Dingle awoke to this fabulous red sky at dawn over Killarney and The MacGillycuddy's Reeks this morning. On that note it's time to tie everything down in the garden as it's looking to become wet and windy today!
@DinglePeninsula @gokerry2018 @wildatlanticway @KerryYourNatEsc https://t.co/ykWs0em05G