Ring of the Reeks Photography Tour
Individual and small private group tours, designed and planned especially for you.
Duration: Full day 7-9 hours
Ring of the Reeks Photography Tour

Duration: Full day 7-9 hours
The Ring of the Reeks photography tour explores the valleys, farmlands, woodlands, forests, lakes and peat bog that surround the MacGillycuddy's Reeks, the highest mountain range in Ireland. Following single track roads for the most part, this tour brings you through a wide range of different terrain with spectacular views and excellent subject material for you and your camera.
There's a lot of locations to visit and on a 9 hour tour we can easily get to stop at 20 or more locations, (depending on the pace you wish your tour to run at!), which include:
Panoramic views of the mountains and landscape
Waterfalls, cascades and rivers
Forests, woodlands and farmland
Charismatic abandoned farm buildings and stone ruins
Winding mountain passes and peat bog
You decide on the size of your group and the time you wish to take on the tour.  If you're planning on using a tripod, we'll tend to spend more time at certain locations for sure! To complete the entire ring of the reeks and get to see everything, a tour between 7 -9 hours is suggested.  Shorter and more condensed half day tours are available on request.
A packed lunch, snacks and a drink are advisable, although we make a couple of stops for snacks, drinks and facilities during this tour, otherwise all you require is any camera, device or phone to capture great images.
This tour has a maximum of 5 places although we may be able to accommodate slightly larger groups on request.
We are always able to make adjustments and tailor your tour to create a day you will remember forever. If there is anything we can do to make your tour truly memorable, please don't hesitate to get in touch.
Please contact us for further details, enquiries and a quotation.
Please check the Information page for everything else.
I'm Interested in the Ring of the Reeks Photography Tour!


Friday, November 2nd, 2018 at 7:33am
Dingle awoke to this fabulous red sky at dawn over Killarney and The MacGillycuddy's Reeks this morning. On that note it's time to tie everything down in the garden as it's looking to become wet and windy today!
@DinglePeninsula @gokerry2018 @wildatlanticway @KerryYourNatEsc https://t.co/ykWs0em05G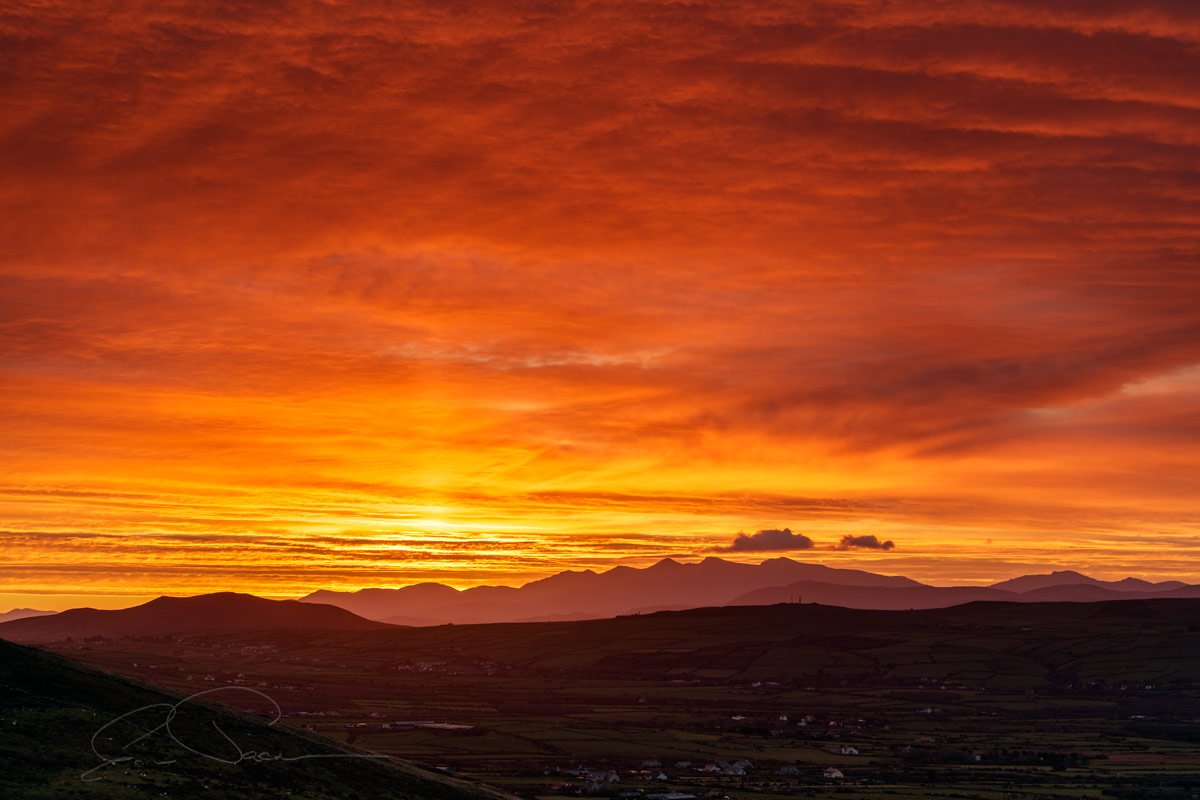 Bookings:
083 830 1788
+353 83 830 1788
info@dingledarkroom.com
Bookings:
083 830 1788
+353 83 830 1788
info@dingledarkroom.com
Please contact us if you have any questions!


Friday, November 2nd, 2018 at 7:33am
Dingle awoke to this fabulous red sky at dawn over Killarney and The MacGillycuddy's Reeks this morning. On that note it's time to tie everything down in the garden as it's looking to become wet and windy today!
@DinglePeninsula @gokerry2018 @wildatlanticway @KerryYourNatEsc https://t.co/ykWs0em05G