Saturday afternoons from 14th January finishing on the 11th March 2017
Photography Course at the Dingle Bay Hotel
Saturday afternoons from 14th January finishing on the 11th March 2017
4 hours duration, Maximum of 15 participants, €20 per person
Improve your photography using any type of camera, device or phone during a series of 8 Saturday afternoon workshops starting on the 14th January 2017, at the Dingle Bay Hotel. Suitable for any level of knowledge and experience of photography, these easy-going, informative sessions start with the basics over the first few workshops, concentrating on how to take better photographs in general. Half way through the course we'll begin to explore specific types of photography, people, scenic and nature, still life and close up. As we take photographs throughout the course, we'll experiment with improving and adjusting our images using basic editing, cropping and learn how to save our images to use online and for printing.
Improve your photography with indoor and outdoor sessions
Ideal for any level of interest, ability and experience of photography
Suitable for any camera, phone or device that takes photos
Understand how to use your camera, device or phone to its full potential
Hands on learning with demonstrations and experiments
Light and composition – begin to express your creative side
Explore and learn techniques for different subjects and types of photography
Sunrise and sunset expeditions to different locations every day
Photo editing, cropping and saving images for printing, internet or social media
Photographic expedition to the coast of West Kerry during the Storm Festival
Each afternoon will begin at the Dingle Bay Hotel, the exact time will be announced for each day, depending on what's planned, but we'll usually begin around 1.00pm with an indoor session. Weather and light conditions permitting we'll head outside for a while to put what we're learning into practice with different subjects, either around the town, or if we're covering scenic and nature photography, perhaps slightly further afield. Towards the end of the afternoon we'll generally return to the hotel to look at what we've taken and see how we're all getting on.
The 4th weekend of the course coincides with the Storm Festival over the first weekend of February and gives us an excellent excuse to tour and photograph around the fantastic coastline back west, as well as visiting some of the picturesque storm beaches. This outing also provides us with an opportunity to finish up in the evening with some sunset and low light photography at a superb location.
After a break for a week the course recommences for another 4 Saturday afternoons on the 18th of February, when the subjects we'll be covering include, people and portrait photography, still life and close up photography. Hopefully we'll get to pick a fine afternoon to get outside to work on some scenic and nature photography.
All the locations we visit outside are easily accessed by a short walk and/or a drive. During any photography expeditions we make around the Dingle Peninsula, all the locations we visit are easily accessible with a short walk using paths, tracks or reasonably level ground from where we park.
There are 15 places available on this course, to secure your place, please pay the first weeks fee of €20 below or take advantage of a 20% discount for all 8 Saturday afternoons at €128.
I'm Interested in the photography course in Dingle!


Friday, November 2nd, 2018 at 7:33am
Dingle awoke to this fabulous red sky at dawn over Killarney and The MacGillycuddy's Reeks this morning. On that note it's time to tie everything down in the garden as it's looking to become wet and windy today!
@DinglePeninsula @gokerry2018 @wildatlanticway @KerryYourNatEsc https://t.co/ykWs0em05G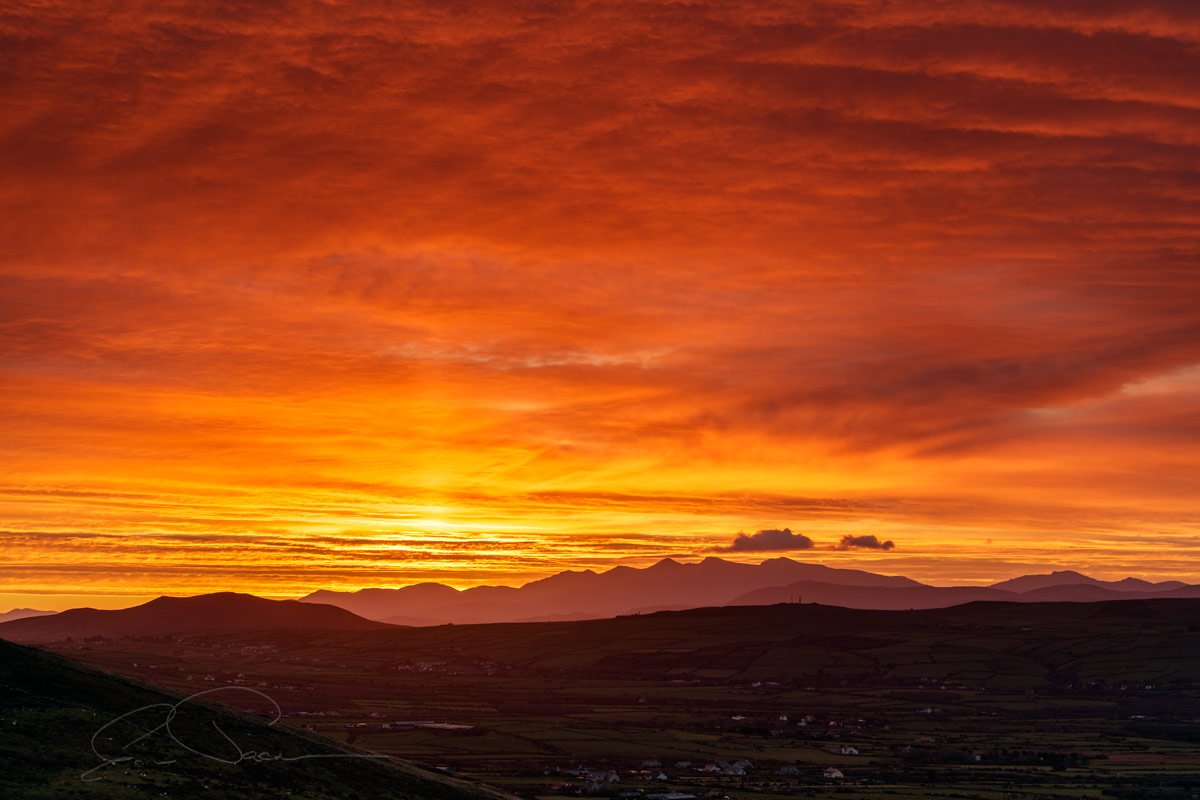 Bookings:
083 830 1788
+353 83 830 1788
info@dingledarkroom.com
Bookings:
083 830 1788
+353 83 830 1788
info@dingledarkroom.com
Please contact us if you have any questions!


Friday, November 2nd, 2018 at 7:33am
Dingle awoke to this fabulous red sky at dawn over Killarney and The MacGillycuddy's Reeks this morning. On that note it's time to tie everything down in the garden as it's looking to become wet and windy today!
@DinglePeninsula @gokerry2018 @wildatlanticway @KerryYourNatEsc https://t.co/ykWs0em05G