Day and evening tour of Killarney & The Reeks
Duration: All day photography tour  €75 per person 5 places
Day and evening tour of Killarney & The Reeks
TBA Summer 2018
Duration: 9.00 A.M. returning at Dusk         5 Places €75 per person
We're running this tour and also day tours of The Dingle Peninsula throughout the summer.  If you're interested in joining one of these, please contact us expressing your interest and for futher details, using the contact form below!
We leave Killarney and take the peaceful narrow lanes and mountain passes that circumvent The McGillycuddy Reeks, passing by lakes, woodland, farmland, atmospheric ruins and exploring scenic valleys that were formed during the ice age.
Following an early evening break in Killarney we'll continue our tour finishing along the shores of the lakes and woodlands of The Killarney National Park, hopefully catching some colour in the sky to end the day.
Bring your camera, phone or absolutely any device that takes photos and experience:
Glacial valleys, lakes, mountain streams, rivers cascades and waterfalls.
Woodland, forests, peat bog and farmland.
Atmospheric abandoned houses, stone walls and ruins.
Evening tour finishing beside the lakes of Killarney at dusk.
As ever with Dingle Darkroom Tours we'll take the back roads wherever we can, stopping in on some rare gems along the way.
The tour leaves Killarney at 9.00 A.M. am and returns late afternoon for a break before continuing until sunset & dusk. We should arrive back in Killarney around 11.00 P.M. You're more than welcome to bring packed lunch and a drink with you although there will be plenty of opportunities to get drinks, sandwiches, snacks and get the use of facilities during the day and we'll take a longer break in Killarney before we head out again, for the evening.
If the weather's forecast to be poor on the planned date, the tour will be arranged to the nearest fair day, if you can't participate on the alternative day a full refund of any deposit or payment towards the tour will be made.
This tour will run on a weekday, hopefully every week or so during the summer.  Please contact us if you would like to be informed with up and coming dates which are chosen a week or so ahead, using long term weather forecasts in the hope of a acquiring a reasonable day for outdoor photography.
With between 15 and 20 different locations visited during the day, this tour is reasonably fast paced and therefore not a great learning environment, although assistance, tips and advice on composition, exposure and lighting are available throughout the day.  There's always time to explore each location and get your tripod out if you so wish! For participants without a tripod we do have a few that can be used for the duration of the tour, if required.
You may join this tour at Dingle around 7.45 A.M. and anywhere else while we're on route to Killarney, including: Lispole, Anascaul, Inch, Castlemaine and Milltown, arrangements can be made to meet you.
This tour is also available at any time as a small group or individual adventure, please visit our Custom page for further information.
Please check the Information page for everything else.
I'm Interested in the Killarney & The Reeks Photography Tour!


Wednesday, December 5th, 2018 at 7:48am
I've only got out with the camera a few times recently as I'm helping out behind the scenes with https://t.co/L75We6EkuX I did catch the evening on Monday at Coumeenoole, before I rushed back to get the dinner on!
@DinglePeninsula @gokerry2018 @wildatlanticway @KerryYourNatEsc https://t.co/Z0VVND2lV8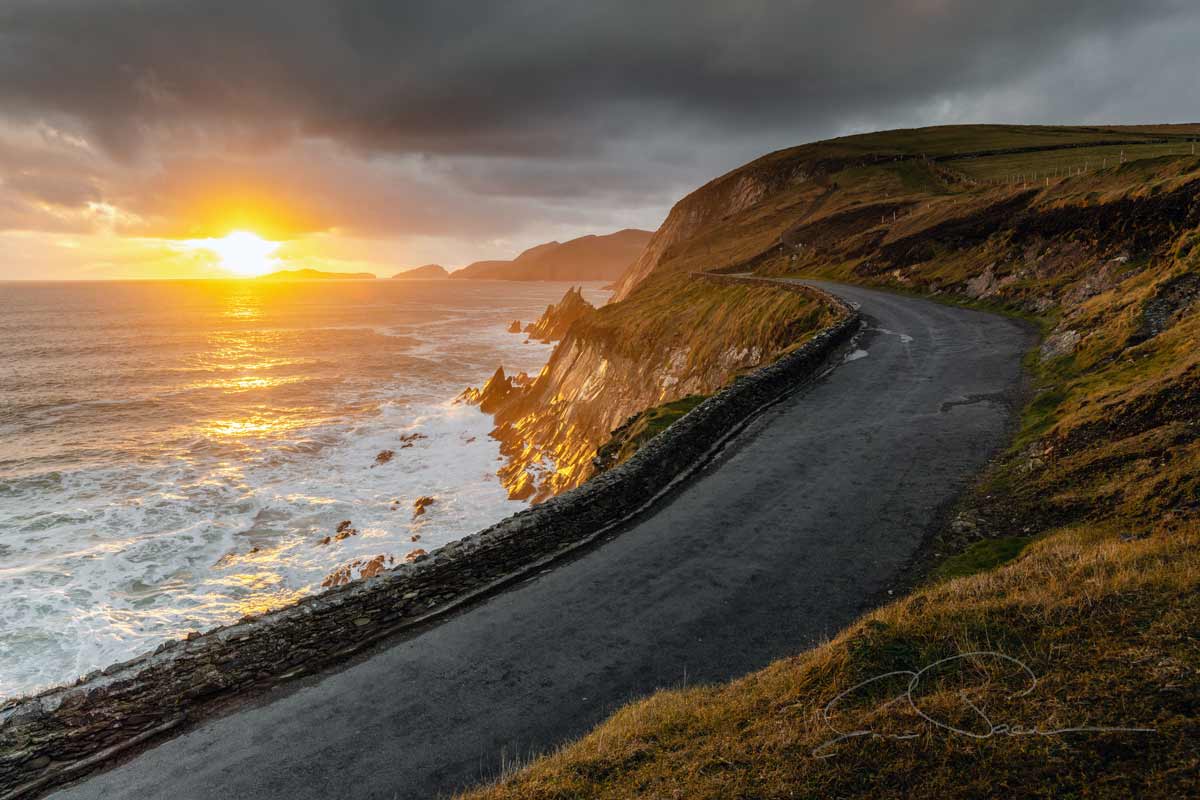 Bookings:
083 830 1788
+353 83 830 1788
info@dingledarkroom.com
Bookings:
083 830 1788
+353 83 830 1788
info@dingledarkroom.com
Please contact us if you have any questions!


Wednesday, December 5th, 2018 at 7:48am
I've only got out with the camera a few times recently as I'm helping out behind the scenes with https://t.co/L75We6EkuX I did catch the evening on Monday at Coumeenoole, before I rushed back to get the dinner on!
@DinglePeninsula @gokerry2018 @wildatlanticway @KerryYourNatEsc https://t.co/Z0VVND2lV8