Killarney National Park Photography Tour
Individual and small private group tours, designed and planned especially for you.
Duration: Full and half days available
Killarney National Park Photography Tour
Duration: Full and half day
This photography tour exploring the Killarney National Park can be created to your exact requirements with three completely different formats.
1 Mixed minibus and walking tour.  We travel between several locations in the minibus and park before exploring the area with walks of no more than 2 to 3 miles at most.  These walks can be planned to suit your group's abilities and requirements, which we can discuss at the start of the tour.  This is our recommended option as you get to explore some wonderful locations a little further into the National Park.
2 Minibus tour with minimal walking.  This tour is carefully planned around locations we can easily and safely park with little or no walking. The positive aspect of this is that we can cover more ground, and later during the tour we have plenty of time to explore some fabulous scenery well away from the main roads.
3 Walking tour.  We spend our time following the paths and trails of the National Park.  We have a few different routes and locations that are especially planned for superb photography opportunities.   At the same time, you're welcome to suggest any locations and routes that you really wish to include on your tour.
You can also combine a dawn and/or dusk expedition into your tour, providing the possibility of some colour in the skies above and reflected in the lakes. This tour can also be customised along with our other tours and workshops to your wishes
This tour has a maximum of 5 places although we may be able to accommodate slightly larger groups on request.
Please contact us for further details, enquiries and a quotation.
Please check the Information page for everything else.
I'm Interested in the Killarney Photography Tour!


Friday, November 2nd, 2018 at 7:33am
Dingle awoke to this fabulous red sky at dawn over Killarney and The MacGillycuddy's Reeks this morning. On that note it's time to tie everything down in the garden as it's looking to become wet and windy today!
@DinglePeninsula @gokerry2018 @wildatlanticway @KerryYourNatEsc https://t.co/ykWs0em05G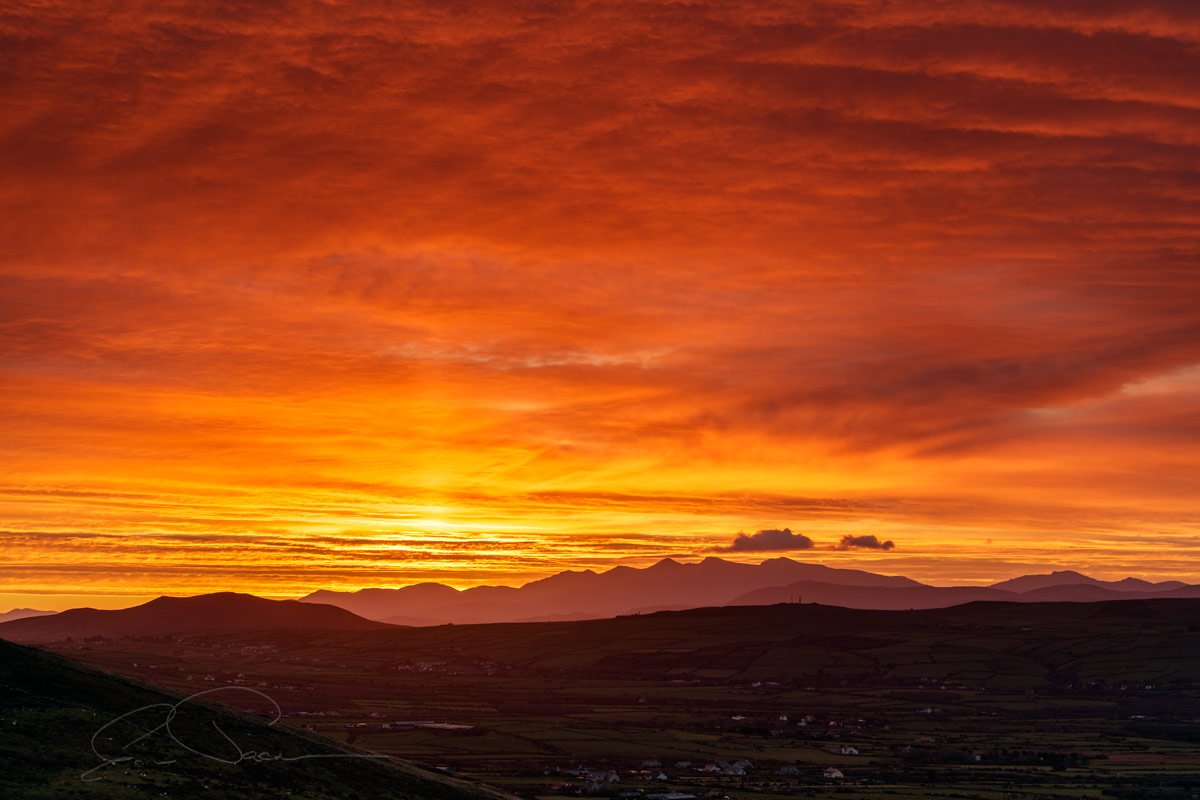 Bookings:
083 830 1788
+353 83 830 1788
info@dingledarkroom.com
Bookings:
083 830 1788
+353 83 830 1788
info@dingledarkroom.com
Please contact us if you have any questions!


Friday, November 2nd, 2018 at 7:33am
Dingle awoke to this fabulous red sky at dawn over Killarney and The MacGillycuddy's Reeks this morning. On that note it's time to tie everything down in the garden as it's looking to become wet and windy today!
@DinglePeninsula @gokerry2018 @wildatlanticway @KerryYourNatEsc https://t.co/ykWs0em05G