Photography Tours on the Iveragh Peninsula

Individual and small private group tours, designed and planned especially for you.
Duration: Full and half day tours available
Photography Tours on the Iveragh Peninsula
Duration: Full and half day tours available
Iveragh is famous for the "Ring of Kerry" which is a 111 mile circuit of the peninsula.  Although an absolutely fabulous road trip with stunning locations and vistas, I personally don't find it makes for a good day out with the camera.  Over the years I've discovered so many other interesting places and superb locations that are to be found not far from the Ring of Kerry, by following the narrower roads and lanes that wind their way about the peninsula.  Sometimes they are dead ends, running up and into a remote valley or meandering down towards the ocean where they lead to a small cove or a sandy beach.
With views out to the Skellig Islands from it's rugged Atlantic coastline, the Iveragh Peninsula has a number of mountain passes, valleys, lakes, rivers, waterfalls, beaches and a collection of man made constructions and artefacts, including abbeys, churches, castles. forts, standing stones, rock art and atmospheric abandoned structures.  The south west tip of the peninsula is home to The Kerry International Dark-Sky Reserve and a great location for astro and night photography.
The eastern edge of the Iveragh Peninsula has the highest mountain range in Ireland and also includes the Killarney National Park, a fabulous landscape with no end of material for the photographer.
Dingle Darkroom offer day tours around the Iveragh Peninsula, suitable for any camera, device or phone,  which are carefully planned with you to get you to the locations and subjects that really interest you or your group.  In my opinion it is an area that you need to take slowly as there really is so much to see.  Our other photography tours on the Iveragh Peninsula include The Killarney National Park and The Ring of The Reeks, and these can be brought together as a custom photography holiday where you can take advantage of our generous group and consecutive day discount rates.
This tour has a maximum of 5 places although we may be able to accommodate slightly larger groups on request.
Please contact us for further details, enquiries and a quotation.
Please check the Information page for everything else.
I'm Interested in the Iveragh Peninsula Photography Tour!


Friday, November 2nd, 2018 at 7:33am
Dingle awoke to this fabulous red sky at dawn over Killarney and The MacGillycuddy's Reeks this morning. On that note it's time to tie everything down in the garden as it's looking to become wet and windy today!
@DinglePeninsula @gokerry2018 @wildatlanticway @KerryYourNatEsc https://t.co/ykWs0em05G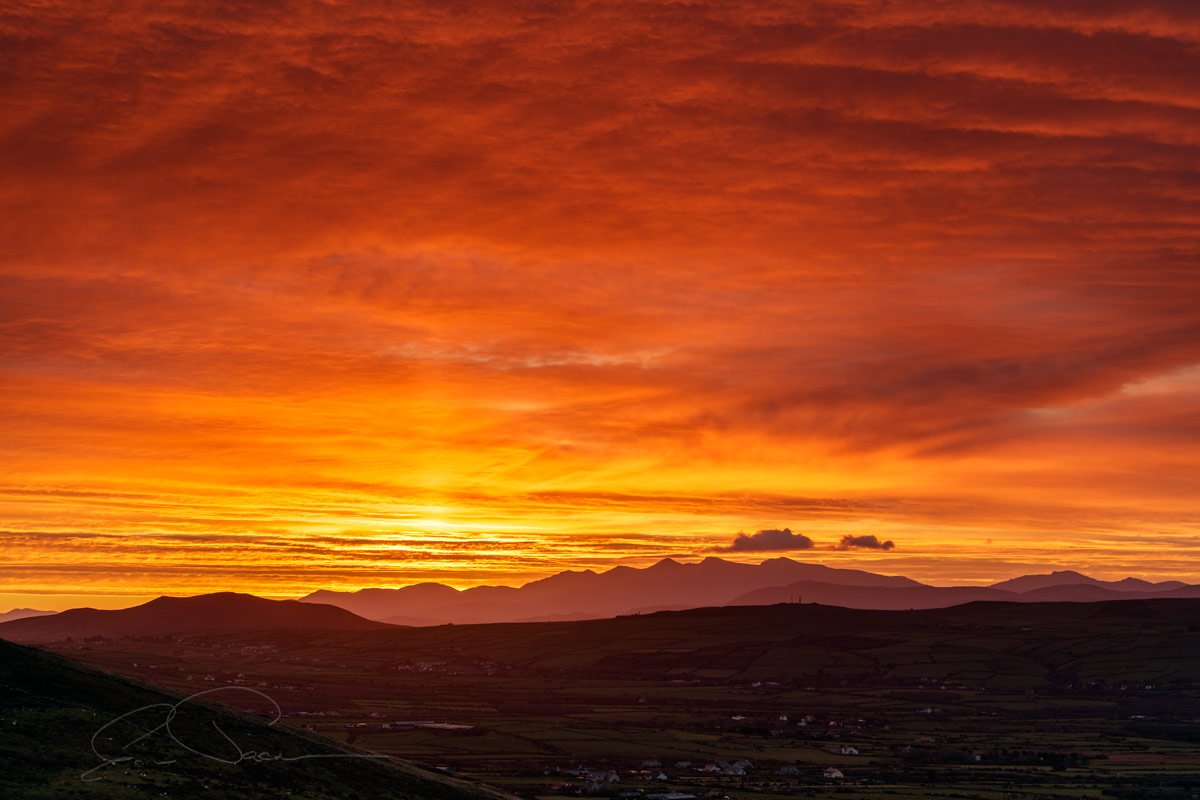 Bookings:
083 830 1788
+353 83 830 1788
info@dingledarkroom.com
Bookings:
083 830 1788
+353 83 830 1788
info@dingledarkroom.com
Please contact us if you have any questions!


Friday, November 2nd, 2018 at 7:33am
Dingle awoke to this fabulous red sky at dawn over Killarney and The MacGillycuddy's Reeks this morning. On that note it's time to tie everything down in the garden as it's looking to become wet and windy today!
@DinglePeninsula @gokerry2018 @wildatlanticway @KerryYourNatEsc https://t.co/ykWs0em05G