Photograph the History and Heritage of the Dingle Peninsula.
Individual and small private group tours, designed and planned especially for you.
Duration 7 hours or 4½ hours  Starting from €32 per person when you take advantage of our excellent group rates.
Heritage Photography Tour
Duration 7 hours €90 pp or 4½ hours €65pp
Starting from €32 per person when you take advantage of our excellent group rates
The Heritage photography tour lets you discover the wide range of photogenic structures and locations that are to be found on the Dingle Peninsula.  As we get away from the main roads and take the smaller lanes and byways, we journey through some of the finest landscape in Ireland, visiting the best locations to capture the history and atmosphere of the area.  With ongoing photography tuition and assistance with composition, lighting and balance, we'll ensure you take some great images to remember your visit to Dingle.
All you need to capture images that last a lifetime will be your camera or phone
Ancient churches and ecclesiastical sites
Castles, ring forts, promontory forts and watch towers
Standing stones, cross slabs and ogham stones
Beehive huts and famine relief towers
Moody abandoned farmhouses and other ruins
Expert instruction always on hand so you can improve your photography as we tour
We can accommodate groups of up to 7, and all walking is along gentle paths near the minibus
Perfect for all levels of fitness and photography experience
This tour is specially designed for individuals and small groups and you are more than welcome to suggest your very own itinerary for any locations you really wish to visit.
Other options include slightly longer walks and strolls to some of the locations and sites further away from the minibus. A rather steep walk and a climb over a stonewall stile, brings you up to the ogham standing stone and WWII lookout post on the top of Dunmore Head, with excellent views over the Blasket Islands, Coumeenoole and Dunquin.  A gentle 20-minute hill walk takes us up to the iconic Eask Tower, which stands on top of Carhoo Hill above Dingle Harbour.  The wooden hand of the solid stone tower guided ships of an earlier age towards the narrow and almost invisible entrance to Dingle Harbour from Dingle Bay.  Take in the panoramic views of Dingle Bay, Dingle Town, Ventry and almost the entire southern edge of the Dingle Peninsula.
We are always able to make adjustments and tailor your tour to create a day you will remember forever. If there is anything we can do to make your tour truly memorable, please don't hesitate to get in touch.
Please check the Information page for everything else.
I'm Interested in the Heritage Photography Tour!


Friday, November 2nd, 2018 at 7:33am
Dingle awoke to this fabulous red sky at dawn over Killarney and The MacGillycuddy's Reeks this morning. On that note it's time to tie everything down in the garden as it's looking to become wet and windy today!
@DinglePeninsula @gokerry2018 @wildatlanticway @KerryYourNatEsc https://t.co/ykWs0em05G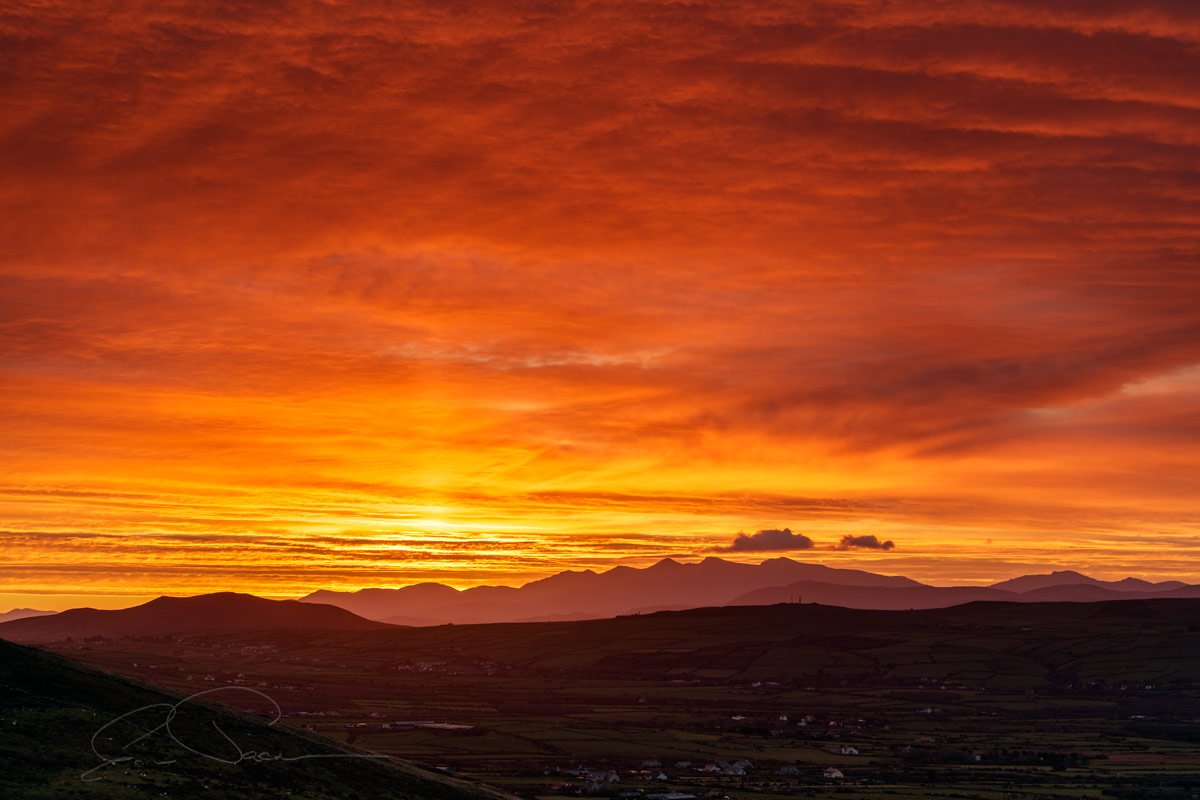 Bookings:
083 830 1788
+353 83 830 1788
info@dingledarkroom.com
Bookings:
083 830 1788
+353 83 830 1788
info@dingledarkroom.com
Please contact us if you have any questions!


Friday, November 2nd, 2018 at 7:33am
Dingle awoke to this fabulous red sky at dawn over Killarney and The MacGillycuddy's Reeks this morning. On that note it's time to tie everything down in the garden as it's looking to become wet and windy today!
@DinglePeninsula @gokerry2018 @wildatlanticway @KerryYourNatEsc https://t.co/ykWs0em05G