Dingle Peninsula, Killarney & The Reeks
Available for individuals & small groups
Duration: 9.00 A.M. to after sunset each day  5 places
Two Day Photo Tour of The Dingle Peninsula, Killarney & The Reeks
Duration 9.00 A.M. to dusk each day     5 Places
Grab your camera, phone or absolutely anything that takes a photo and join us for two days as we explore some of the best scenery and witness many of the amazing landscapes that Kerry has to offer!  Improve your photography and take better photos with guidance on composition, lighting and how to get the most from your camera, phone or device.
On one day we"ll take a tour of The Dingle Peninsula that traverses north and east of Dingle during the day, before taking an evening tour of The Slea Head Drive, finishing we hope, with a fantastic sunset and some colour in the skies.  A full description of this day can be found from our Dingle Peninsula Tour
Another day we head towards The Iveragh Peninsula and explore the many remote and hidden valleys that surround The McGillycuddy Reeks. Following a late afternoon break in Killarney we take in the lakes and The Killarney National Park with its serene  and tranquil evening atmosphere, ending up at a superb location for sunset and dusk. For futher info on this day of the tour please see our Killarney and The Reeks Tour.
The tour begins each day around 9.00 A.M. and returns following dusk.  This tour can begin and end anywhere in Kerry, please contact us for a quotation.  You're more than welcome to bring packed lunch and a drink with you although there will be plenty of opportunities to get drinks, sandwiches and snacks during the day.  We'll take a longer break on both days late afternoon, before we head out on the evening tour.
This tour is also available at any time as a small group or individual adventure, please visit our Custom page for further information.
Please check the Information page for everything else.
I'm Interested in the Two Day Summer Photography Tour!


Sunday, September 23rd, 2018 at 7:04am
I've been busy with tours and workshops over the last few weeks so it was nice to finally get behind my own camera, yesterday evening to capture some amazing light from Dunquin Pier. @DinglePeninsula @wildatlanticway @gokerrylive @KerryYourNatEsc https://t.co/7urmkUCluE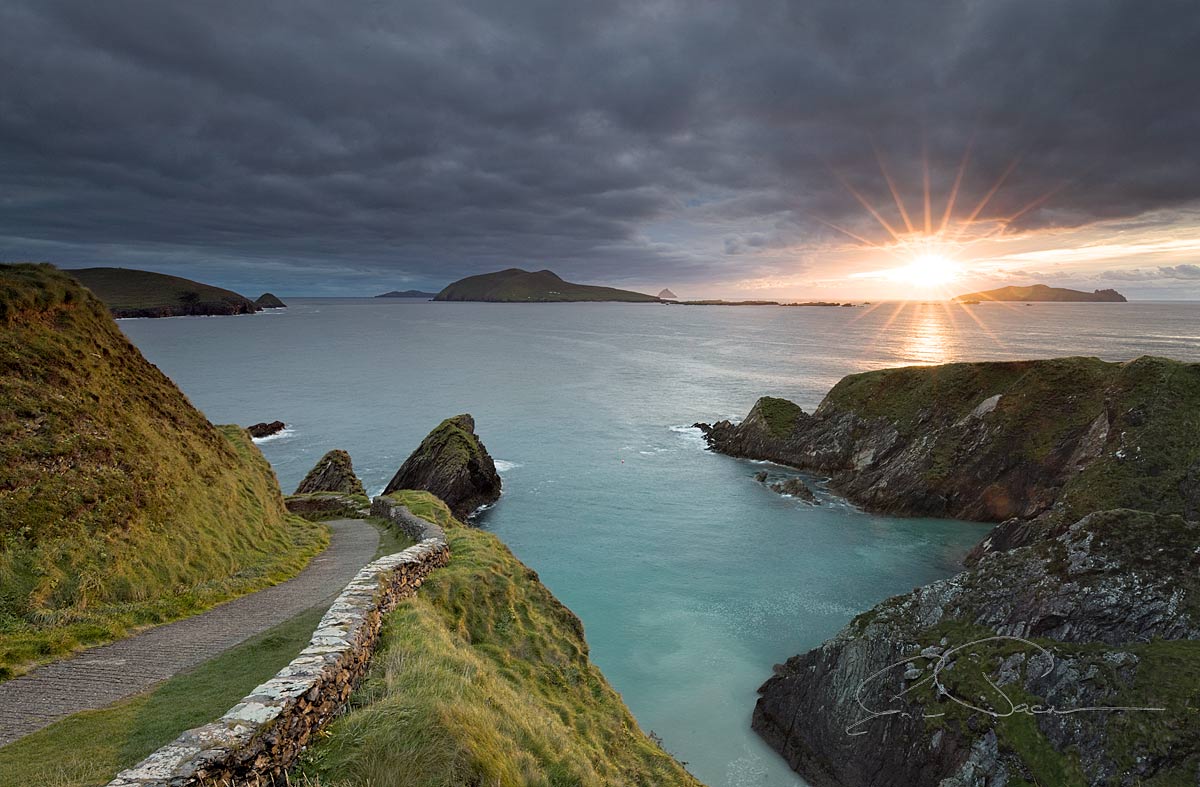 Bookings:
083 830 1788
+353 83 830 1788
info@dingledarkroom.com
Bookings:
083 830 1788
+353 83 830 1788
info@dingledarkroom.com
Please contact us if you have any questions!


Sunday, September 23rd, 2018 at 7:04am
I've been busy with tours and workshops over the last few weeks so it was nice to finally get behind my own camera, yesterday evening to capture some amazing light from Dunquin Pier. @DinglePeninsula @wildatlanticway @gokerrylive @KerryYourNatEsc https://t.co/7urmkUCluE